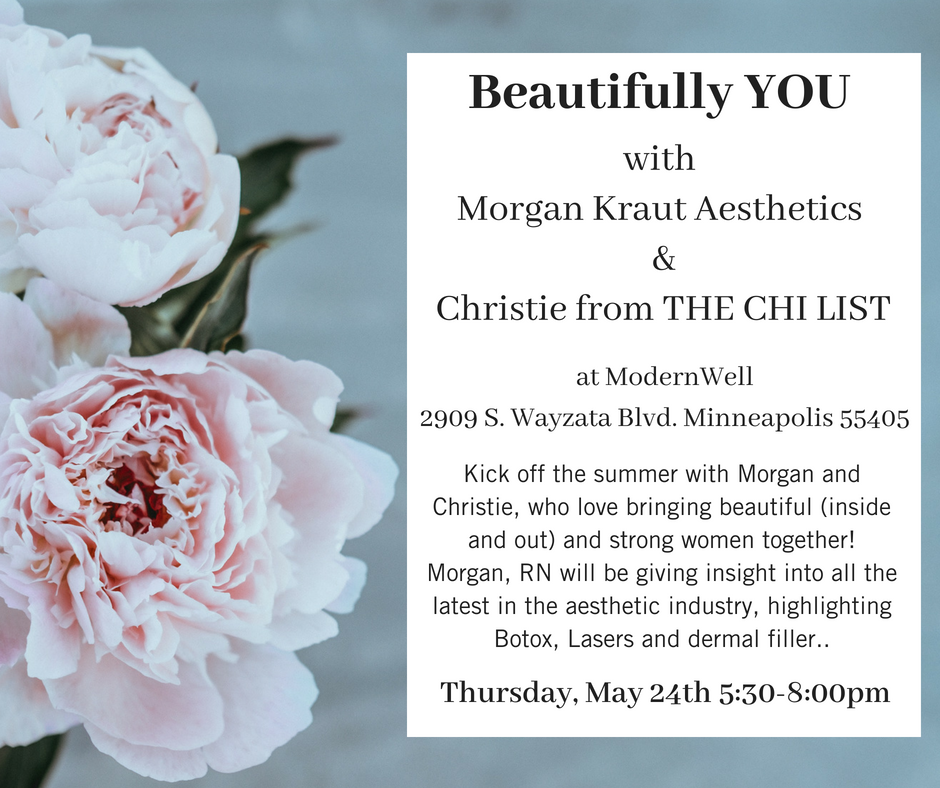 Join Morgan Kraut Aesthetics and Christie from THE CHI LIST for a Beautifully YOU event to kick off the summer!
Morgan prides herself on being a natural conservative nurse injector and believes that education is the key to patient satisfaction. She believes in aging gracefully and allowing our inner beauty to reflect on the outside.
Christie brings a new perspective when it comes to creating new collaborations and spreading the word to a greater audience.
Morgan and Christie love bringing beautiful (inside and out) and strong women together! On Thursday, May 24th Morgan will giving you all the insight into Botox and dermal filler and you will have the ability to reserve a spot 1:1 with Morgan for injections. Stop in for a bit or stay for awhile with us at ModernWell from 5:30-8PM.