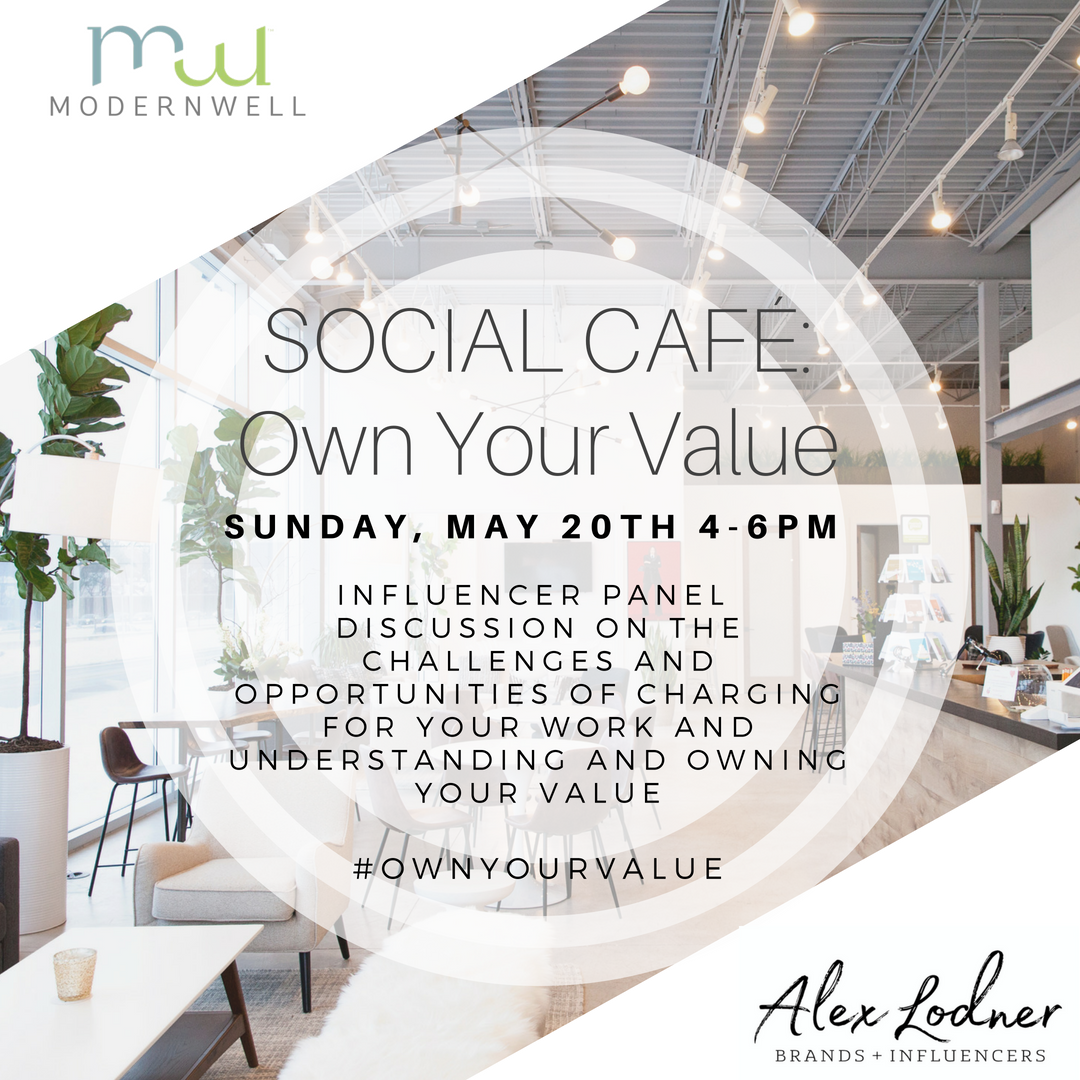 Alex Lodner connects brands with influencers for social media exposure and engagement.
Alex will share her observations on how social media influencers in the Twin Cities can recognize the value in their talent and work while remaining faithful to their own unique voice.
Please join us at Modern Well from 4 – 6 p.m. for an open discussion on the challenges and opportunities of charging for your work, as well as understanding and owning your value.
#ownyourvalue