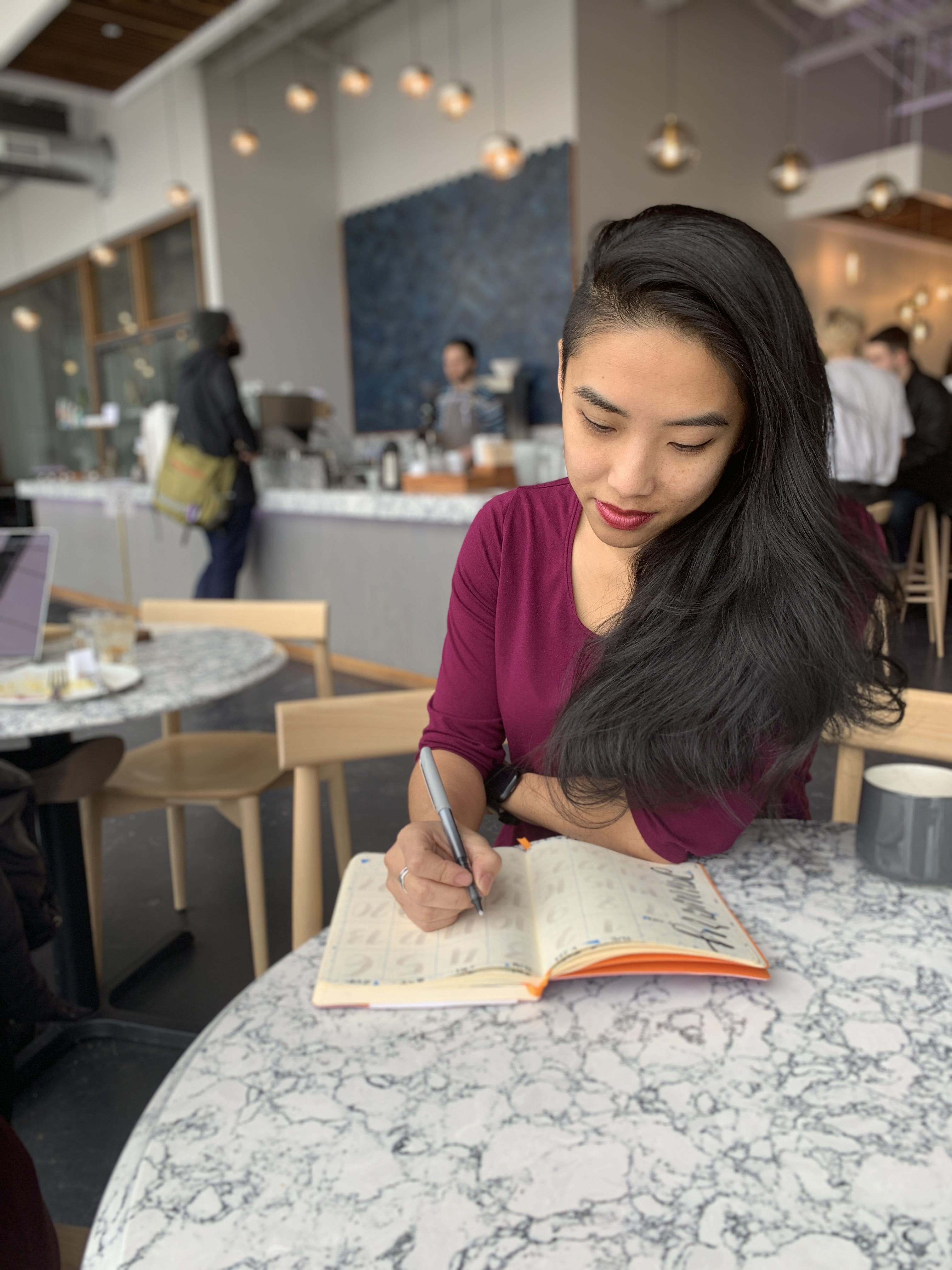 Would you like to be more organized and intentional in 2021? If you're looking for a creative way to spice up your planner or guidance on how the bullet journal system can help you build an intentional (or at least a less stressful!) life, then this event is for you! Let Jessica from Pretty Prints and Paper teach you how to bullet journal like a pro virtually on February 17th at 7:00 pm!
Jessica is a Minnesotan handlettering artist, leadership educator, and bullet journal blogger. She is passionate about working with all people to uncover their personal power and potential through connection, creative planning, and calligraphy. She truly believes in celebrating and highlighting culture and equity in creativity to create a more beautiful and just world. You can find her at a local ice cream shop, teaching, on Instagram (
@prettyprintsandpaper
) or her blog (
www.prettyprintsandpaper.com
)
For supplies, Jessica always recommends that people use whatever notebook they already have (it's such a personal choice and depends on a lot of factors). If she HAD to suggest a few notebooks, she would suggest getting one that fits your budget and preferences. You can get a notebook that is lined, dotted, blank, or gridded – whatever YOU like! Some of the things she personally considers is whether it lays flat when open and she likes to use art mediums in her notebooks so she looks for 120gsm or higher in her paper, and enjoys the standard A5 size.
Here are the notebooks (or any one that you already have!) and supplies she suggests:
Minimalism Art (white paper)
Leuchtturm 1917 (if you love cover color options and do NOT mind shadowing of your pen on the other side of the page, slightly off-white paper)
Rhodia Goalbook (many soft cover color options, comes in dots and grid, off white, great for fountain pens)
Your favorite pen!
OPTIONAL: Straight edge like a ruler if you want, colored pens or highlighters. Not even close to being required
This event is virtual. The zoom link will be sent 24 hours in advance to the event.