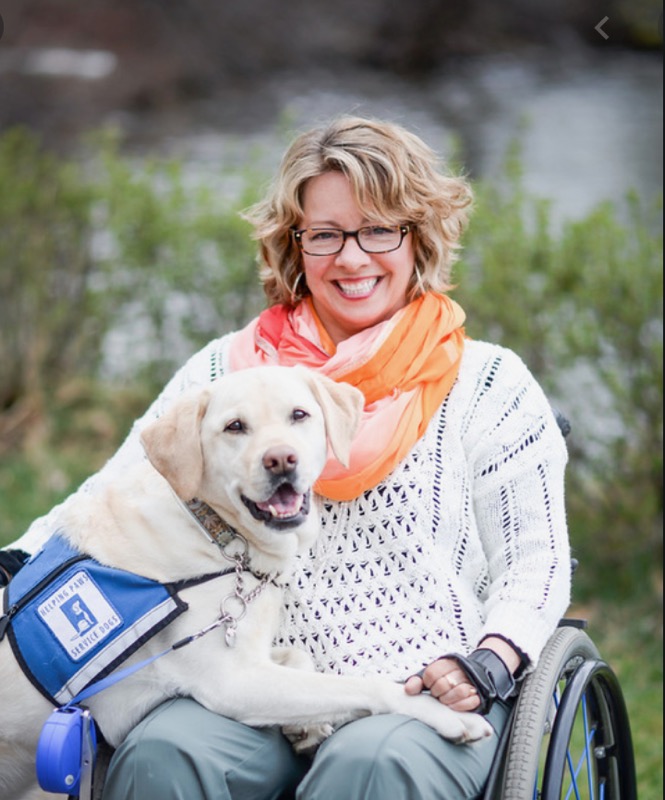 Joy provides that spark of hope to believe that the future can be brighter. During hard times we need to tap into joy more than ever, and as we all know, this year has been HARD. It has stretched our capacities emotionally, financially, mentally, and occupationally. With all of these imposing forces, how can we build our capacity for joy, and what can doing so unlock/enable for us?
Join Jenny Peterson, author, artist, and executive coach, to re-ignite your spark. This one hour journey into joy will illuminate how we are not naturally hard wired to cultivate joy and what we can do to change that. You'll learn practical, easy ways to bring more joy into your life and build a practice of cultivating that spark. Even in the darkest of night the smallest of candles can still shine bright.
You'll learn:
The definition of joy and how it is different than gratitude.

How our pre-programmed physiology impacts our ability to embrace joy.

How simple mindfulness techniques can help build a practice of letting in the good.
Outcomes:
Less stress, more ease, increased sense of peace.

Increased sense of balance.

Skills to build your own practice of cultivating joy.
About the speaker:
Jenny coaches people to find joy! As an author, artist, and executive coach, she helps individuals reconnect with what makes their hearts sing. Her background in neuroscience, positive psychology, and mindfulness allows Jenny to help her clients convert science-based principles into practical application for live-changing transformation. Whether she's coaching leaders and teams to become more effective, helping entrepreneurs engage with their purpose and passion, or working with individuals to break through the outside noise and find their true selves, Jenny's true passion is helping people live more authentic and joyful lives.
But Jenny doesn't just coach people to live more fully, she uses the same approach in her own life. She has lived her life with a significant physical disability since the age of 17. At first, her disability created many self-limiting beliefs. From the outside looking in, society imposed many untrue messages of what it meant to be a person with physical differences. Jenny shattered that mirror and created her own life plan. With the support of many, she has climbed to the top of a pyramid in Mexico, completed an adventure race through the mountains of Colorado, and successfully competed successfully in three-day horse driving events.
Jenny has her PhD in organizational psychology and is a PCC with ICF. She has coached for over 14 years and loves helping people connect with their emotions and the wisdom if their bodies. She lives in Mound, MN with her husband Pete and their two dogs, three cats and her horse, Joy.