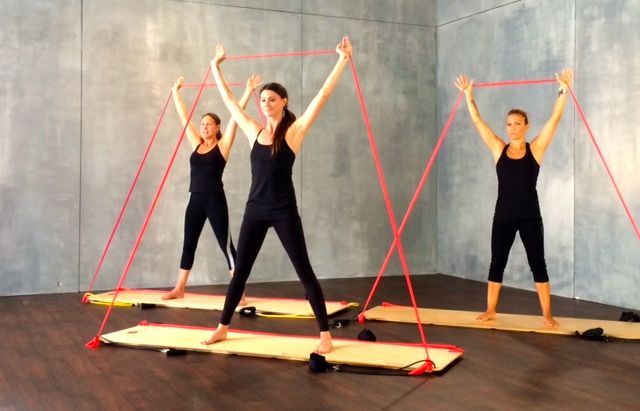 The Da Vinci BodyBoard is an original approach to fitness.
While simple in its set-up and design, the BodyBoard system offers a fun and adjustable workout for a wide range of abilities. The structure and varied framework of exercise options set people up for success and long-term commitment.
Through high-intensity interval training, the BodyBoard program features one-minute intervals with a 22-second rest in-between exercises. Each exercise is designed to tone muscles, connect smaller muscles and connective tissue, and balance the body to create full body integrity.
In a transformational half hour, the whole body is worked with strength training, cardio, and stretching. We believe that being healthy and fit is an achievable lifestyle.
Taught by Kirsie Schwender.