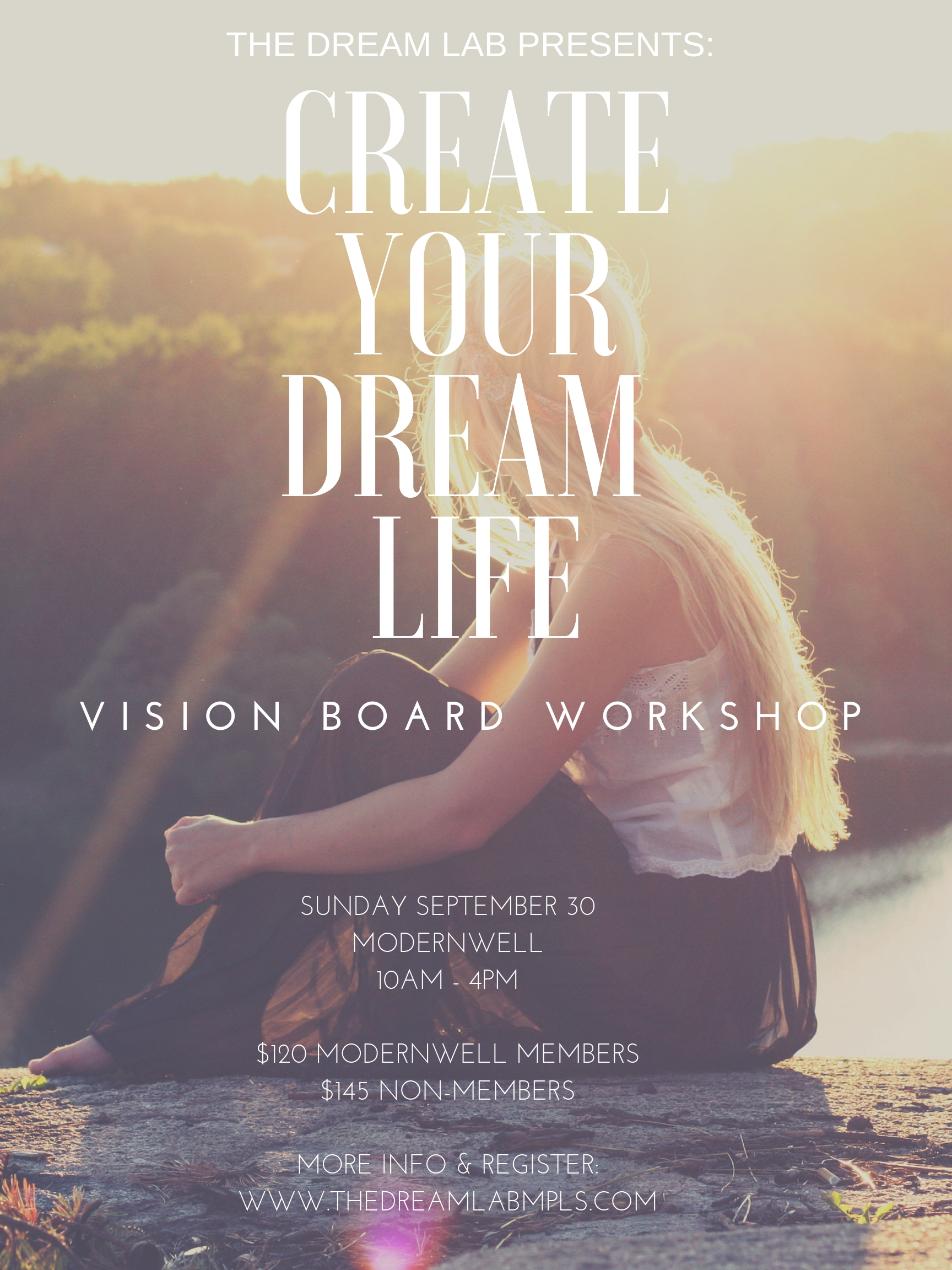 Join Annie Trimberger, Boss Babe of The Dream Lab, for a Vision Board workshop to inspire you to get out there and create your dream life.
Don't know what a Vision Board is? A Vision Board is a way to manifest your dream life. The process of creating a Vision Board will help you gain clarity on what you want to create for, and in, your life. You'll select images and words from magazines and paste them on a big poster board. Annie will be guiding you along the way and through the process sharing tips to make your vision board even more powerful! Seeing this board each day aligns your brain with the outcomes you most want to attract. Oprah, Ellen Degeneres, and Katy Perry all swear by Vision Boards!
Sounds simple, right? Thanks because it is! So why doesn't everyone create Vision Boards? In most cases, it's hard for us to make the time especially busy, ambitious, professional women. We let our "busy" distracted lives keep us, well, busy and distracted. It's time to change that and to start creating your dream life!
Due to the deep nature of the work, there only 8 spaces available and they will fill up fast! Tickets for this event are available through Eventbrite!