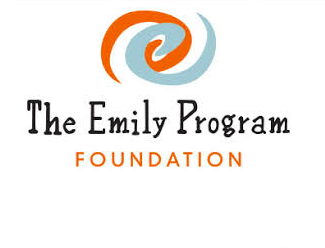 Bring your curious mind and entrepreneurial energy to a Lunchtime Learning session with The Emily Program Foundation. Julie Burton will talk with Lisa Radzak, the Foundation's executive director, and Jillian Lampert, chief strategy officer for The Emily Program, about eating disorders as a facet of mental health and why right now is an important time for more prevention, support and awareness. The female-led Foundation also is excited to have you inform their ambitious plans for growing from a small non-profit into a national enterprise enabling greater social change.

Half of all Americans know someone with an eating disorder. Despite the prevalence of these complex mental illnesses – equivalent to breast cancer – understanding of eating disorders and how to prevent them is remarkably absent among the general public. Treatment and resources are far less accessible, even though timely intervention is critical and often life-saving. The average age of the onset of an eating disorder is 12- to 13-years-old, with specialists reporting increases in the number of diagnosed young children, some as young as five or six.
The good news is eating disorders can be prevented and treated. Recovery is possible, and it is happening every day. The Emily Program Foundation works to eliminate eating disorders by empowering prevention, supporting recovery, and advocating for change. As a non-profit organization, they're focused on amplifying the positive momentum, and are currently working to scale their operations to reach many more people and have a wider circle of impact.
In this reciprocal learning session, the Foundation wants to increase understanding of eating disorders for anyone who is interested in this issue as a facet of mental health, for themselves or for a loved one. In turn, they would like to tap the entrepreneurial energy and intelligence of the ModernWell community to inform their strategic growth plans. A light lunch will be served. We hope you can join us!