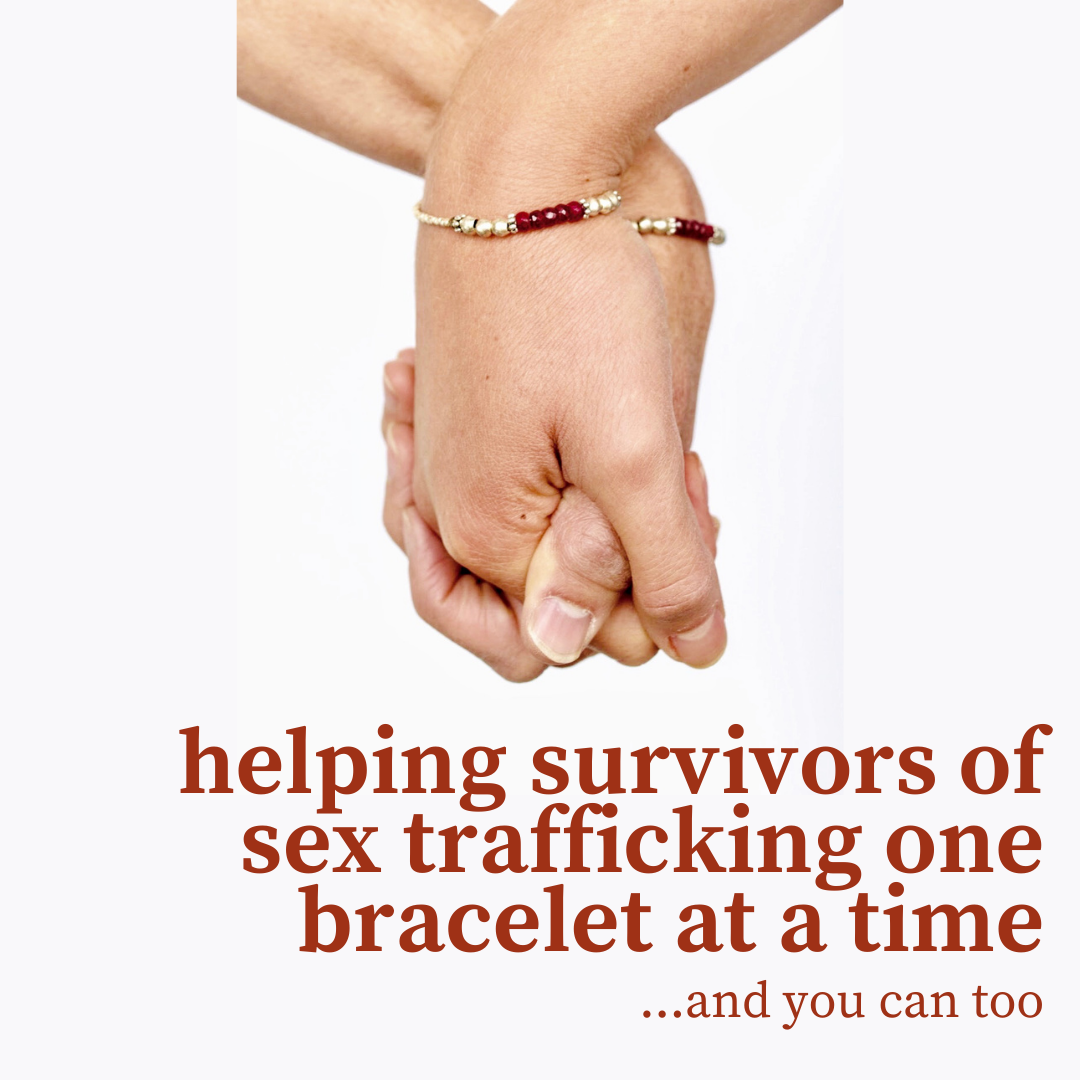 As we approach Mother's Day, we are thrilled to partner with Interior Designer and Jeweler Deanna Kallin for a special event that brings together Mothers/Daughters/Grandmothers/Special Women or Girls in Your Life for an afternoon of creativity, connection, and giving. You are invited to join a movement of women empowering women as we learn that we are valuable, beautiful, and "more precious than rubies". This is a fun, interactive event in which you will make your own ARK Bracelet. ARK stands for Act of Random Kindness. The ARK Bracelets, created of hand-made silver beads and raw rubies, are sold as a pair. The purpose is that one is for the buyer and the other is for her to give away as an act of random kindness, to a woman who needs to be lifted up and learn how special she is. In this event, instead of purchasing the ARK Bracelet, you will be hand-making your own set. You will be an integral part of blessing another woman. You will also be part of Deanna's mission to help survivors of sex trafficking on their path to freedom. The kit you will purchase as well as the ARK bracelets themselves are made by survivors, helping to give them income. A percentage of every sale is also donated to Breaking Free, an organization that works to end all forms of sex trafficking, prostitution, and sexual exploitation.
The single ticket price includes everything you need to construct a pair of ARK bracelets. You can choose to purchase a single kit to be shared by you and your special guest so you will each leave with a bracelet as a reminder that YOU are more precious than rubies. You can also choose to purchase a kit per person, giving you and your guest the opportunity to each bless another woman with the message that SHE is also more precious than rubies.
This is a socially-distanced, in-person event and will be held on Sunday, May 2nd from 3:00 pm to 5:00 pm. Seating is limited.