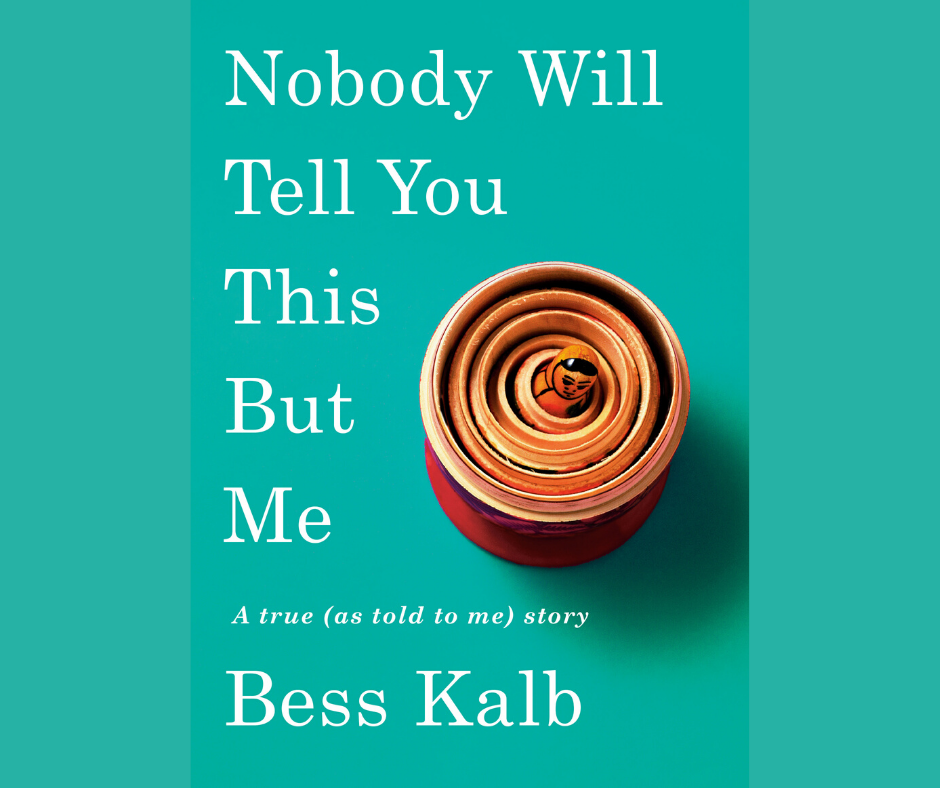 We're excited to announce that Bess Kalb is joining ModernWell founder Julie Burton for a virtual book talk on Wednesday, May 27th at 7! Kalb is a new mom and the author of the new best-selling memoir, "No One Will Tell You This But Me," which she is adapting into a screenplay to be produced by Sight Unseen Pictures. The book, written in the voice of Kalb's hilarious and unforgettable Jewish grandmother, Bobby Bell, tells the story of four generations of women, starting with Bobby's mother, Rose, who left Belarus alone at the age of twelve and found her way to New York City. This funny, heart-warming, book is exactly what we need right now.

Bess Kalb is an Emmy-nominated writer for Jimmy Kimmel Live. She also writes for The New Yorker's "Daily Shouts." She received a WGA Award in 2016. She wrote for Emmy Awards in 2012 and 2016 and for the Academy Awards in 2017 and 2018.
ABOUT NOBODY WILL TELL YOU THIS BUT ME!
"When I stop crying, I'm calling my mother immediately and making her read it." –Jodi Picoult


*Your ticket, including the Zoom meeting information, will be sent to you immediately after purchase. Make sure to check your junk mail in case you don't see it!
**Ticket includes a signed copy of her new book, Nobody Will Tell You This But Me that will be mailed to you anywhere in the U.S.
This event is in partnership with Pamela Klinger-Horn and Valley Bookseller.