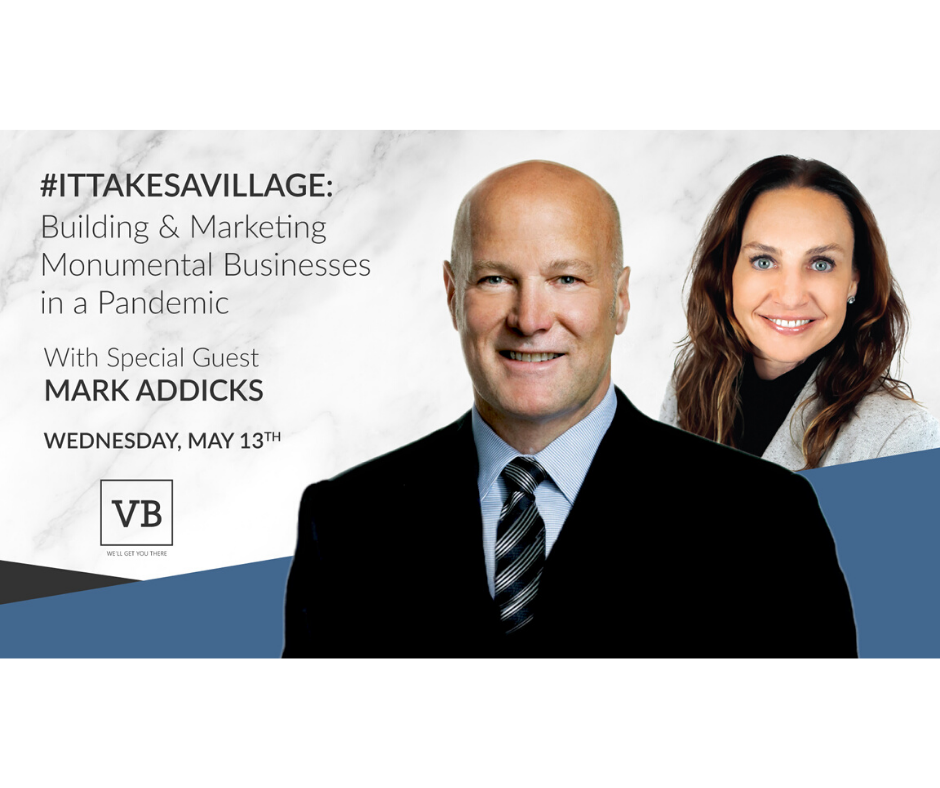 You're still building your brand in the midst of this pandemic. Ever wonder who the genius was behind making the Cheerios and Box Tops brands household names and how they were built from a creative idea? Meet him and hear his advice on how to build your business during this pandemic and into our new "normal."
Join Village Bank President, Aleesha Webb, May 13 for #ItTakesaVillage: Building & Marketing Monumental Businesses in a Pandemic with brand-building expert Mark Addicks. From his perspective as a marketer, a CEO, an investor, and a creator, Mark will share what it takes to leverage the full richness of marketing and build a business to make you a monumental entrepreneur that can overcome unexpected adversity.
*This is a VIRTUAL event.
About the speakers:
Aleesha Webb – Village Bank President & Vice Chairwoman of the Board
At her core, Aleesha Webb is a village builder, continually striving to create life-long connections with her clients, customers and community. She adds true value to relationships by determining the right solutions for individual needs, watching out for their best interests, and offering authentic, high-touch customer service.
Aleesha's banking career spans over 25 years and began on the front lines of Village Bank. With plans to introduce new digital services and increase Village Bank's community presence and banking locations, Aleesha is on pace to change the future of community banking in Minnesota. While other community banks are being purchased by national banks, Aleesha is recommitting to Village Bank's mission of serving its communities, and focusing on economic stability. The deeply-rooted difference that makes Village Bank matter to all customers is the genuine community bank approach that comes from being family-owned and operated. Aleesha treasures her time with family, friends and her fellow Villagers!
Mark Addicks – Manova CEO
Mark Addicks is the CEO of Manova and brings over 30 years of marketing and branding experience. An Advertising Age Top 100 marketer and Harvard alum, Mark served as Chief Marketing Officer for General Mills where he oversaw the creation and growth of global brands for 26 years. He managed many of General Mills' flagship brands, including general management of the Cheerios franchise with revenues exceeding $1 billion annually.
Mark currently consults with several start-ups nationally and serves as a Director for Farmwise, a food start-up located in Boston. His non-profit work includes serving on the Board of Trustees for the Walker Arts Center, Artspace and the Minneapolis Good Chair Project. He is a founding Board member for The BrandLab, a national organization dedicated to ensuring that the marketing industry reflects the diverse population that it serves.
Mark also is a Professor at the University of St. Thomas' Opus School of Business where he holds a Chair in Marketing Innovation.
Mark has been widely recognized for his innovation and expertise, and he's a coveted advisor to modern brands on how to engage in today's complex business landscape.