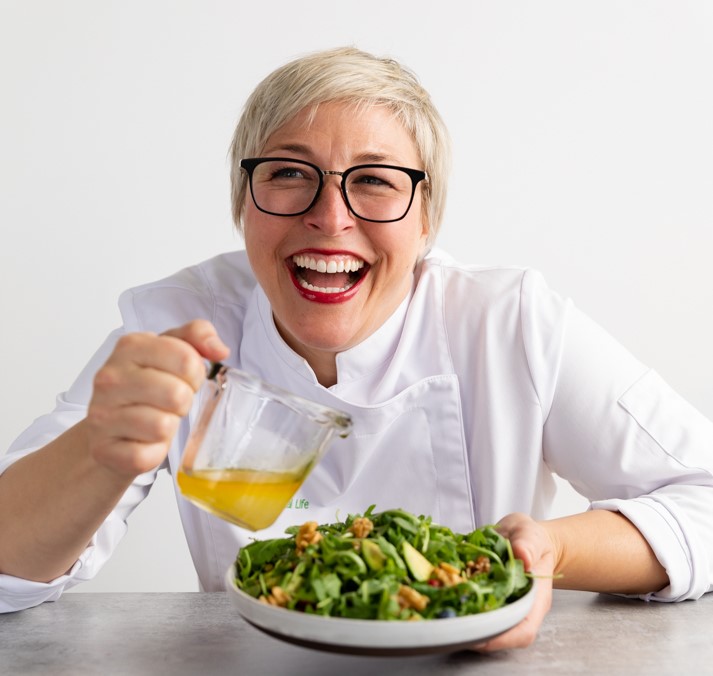 How are those New Year Resolutions working for you? Are you feeling like you might need support? Are you thinking that you might want these changes to be more permanent but you're not sure how to make them stick? Anna Klimmek of Happy Food MN is offering an accountability and support group to help you define and reach your healthiest self!
This program was designed with the knowing that true change happens over time. And lasting effects are created with practice, new habit formation, and most importantly support. In this program, participants will choose which areas of their life they want to focus on, whether that be health, personal, or professional related - it all matters! We will meet every other week, which will allow you to create mini challenges to tackle between meetings. When we come back together, we will talk through those challenges - what worked, what didn't, and what comes next.
As a trained Health Coach, Anna will help guide you, offer support & amp, provide feedback, but mostly just listen. So whether you are focusing on a healthy diet, wanting to drink more water, curious about being "sober curious", creating a morning routine, defining what self-care means to you, this group will help you make the changes you want to see in your life a little more permanent, so that you kind find the healthiest, happiest you!
This is a 6-week series meeting every other Friday starting 2/21 from 11am-12:30pm, dates include: 2/21, 3/6, 3/20, 4/3, 4/17, and 5/1
About Anna + Happy Food MN: Anna Klimmek is a health coach and personal chef who teaches people to eat for their body in a way that works for their life. As a Le Cordon Bleu grad, she has over 15 years of culinary experience. Her education as a Health Coach with advanced study in Hormonal and Gut Health from the Institute of Integrative Nutrition guide how she cooks and approaches food and gives her a unique perspective on the relationship between cooking, food, health and life.
Anna's mission is to empower people to live their best lives in the body that they are in. Happy Food MN offers programs that create self-empowerment, not only with food but with life choices. She is a personal chef and cooks for people with autoimmune disorders and food sensitivities. She does one-on-one health coaching, cooking classes and Healthy Living and Eating Workshops that teach you, "it doesn't have to be hard to live healthy." My superpower is that I make healthy living, tasty, fun and easy!