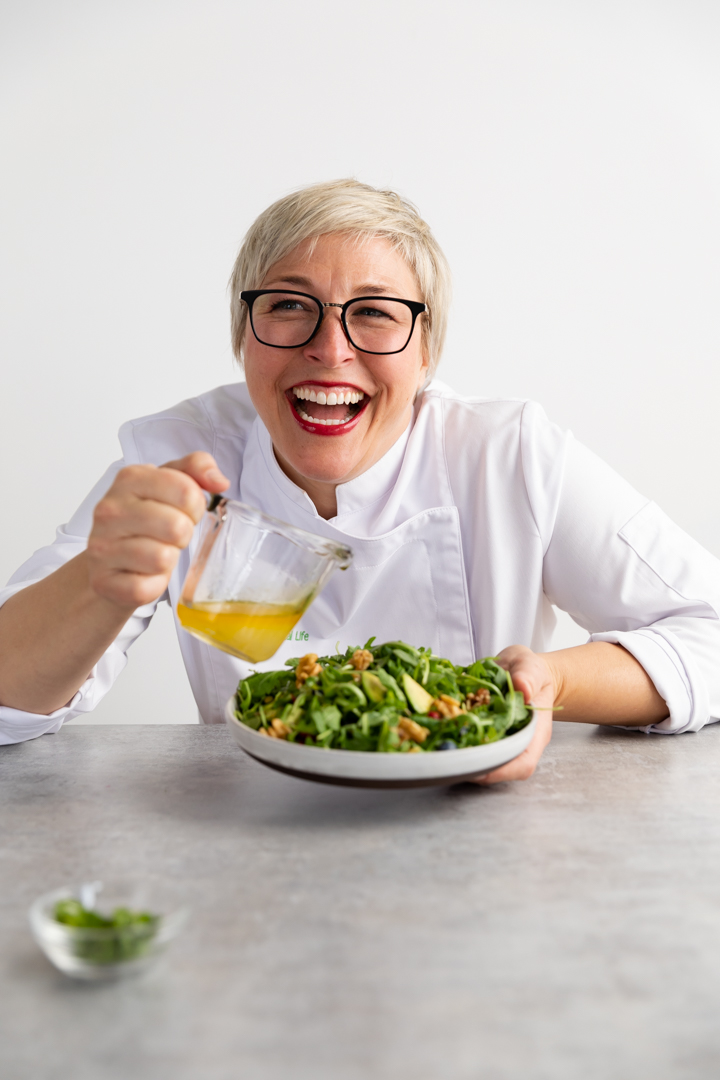 Wait what? That's a thing? I didn't even know you could do that?! You can! And nobody will even know the wiser! Holistic Chef and Health Coach Anna Klimmek, owner of Happy Food MN will help you overcome those hurdles while making you look like the host/ess with the most/ess! In this hands-on interactive class you will earn how to make a beautiful party platter that will impress your friends AND keep you feeling great throughout the holidays! We will also put together a little mocktail for you to sip while you build your creations!
In this class you will:
Make party platters
Make new friends
Drink Mocktails
Receive a recipe and idea packet
Wear Custom HFMN aprons – by Craft Made Aprons
One person will have a chance to WIN their very own custom HFMN apron
Anna and Healthy Food MN: Anna Klimmek is a health coach and personal chef who teaches people to eat for their body in a way that works for their life. As a Le Cordon Bleu grad, she has over 15 years of culinary experience. Her education as a Health Coach with advanced study in Hormonal and Gut Health from the Institute of Integrative Nutrition guide how she cooks and approaches food and gives her a unique perspective on the relationship between cooking, food, health and life.
Anna's mission is to empower people to live their best lives in the body that they are in. Happy Food MN offers programs that create self-empowerment, not only with food but with life choices. She is a personal chef and cooks for people with autoimmune disorders and food sensitivities. She does one-on-one health coaching, cooking classes and Healthy Living and Eating Workshops that teach you, "it doesn't have to be hard to live healthy." My superpower is that I make healthy living, tasty, fun and easy!
Learn more at https://happyfoodmn.com/