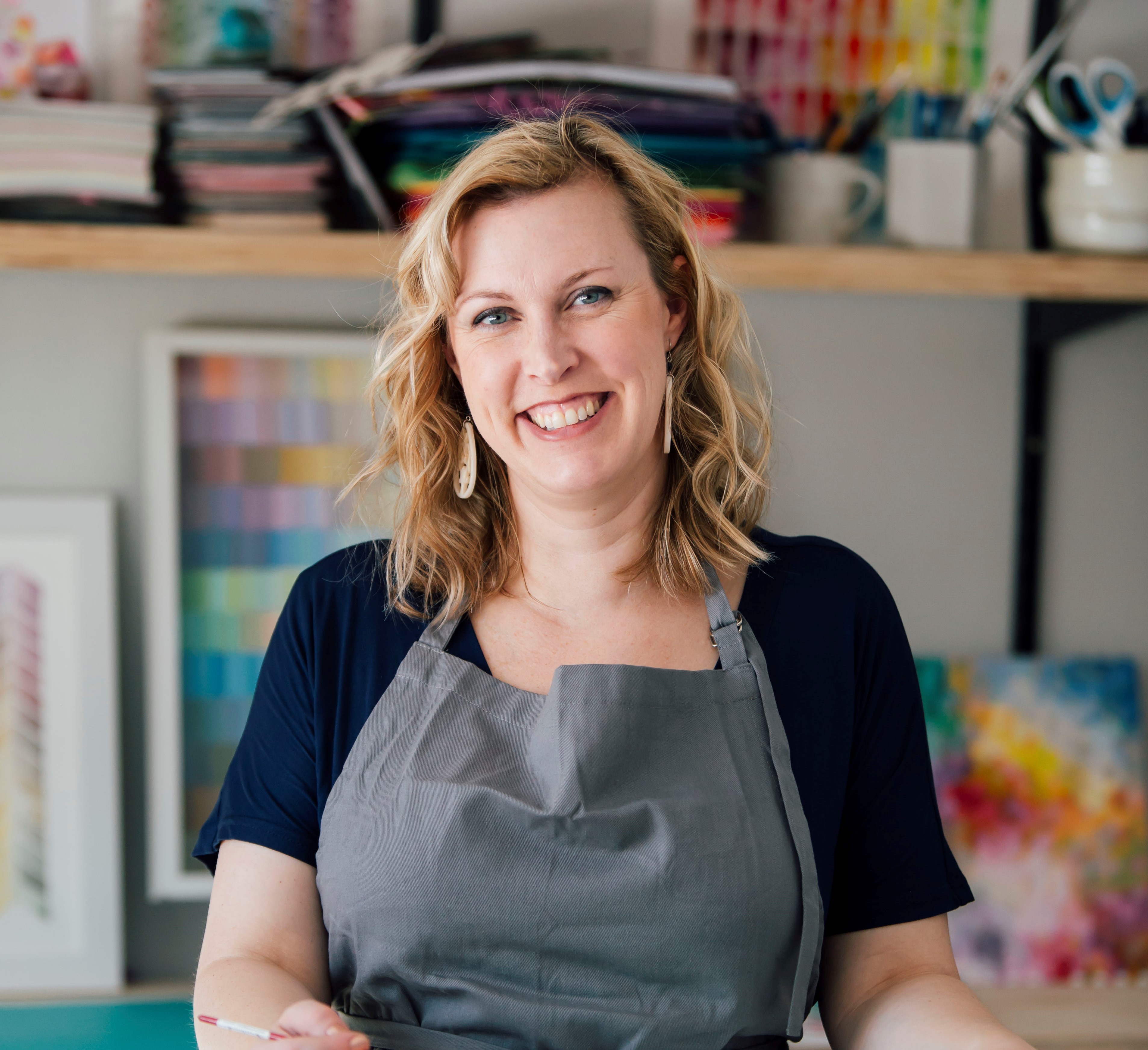 Josie Lewis is coming to ModernWell! After crushing her TedTalk at TedxMinneapolis, Josie is bringing her beautiful personality and wisdom to our space for a workshop that will leave you feeling energized and ready to tap into your creative FLOW!
Get ready for a deep dive into the practice of creative FLOW. Flow is a profound state of deep concentration that has been extensively studied in many fields, including psychology, neuroscience, business, teaching, and team building. It's a core facet of all generative forward progress, not to mention a significant way to add healing and pleasure to our work and personal lives.
In this class, we will learn ways to identity the flow you already have, and set yourself up with practical, easy to implement ways to design a flow-filled life.
Artist and instructor Josie Lewis finds her flow through color and communication. After she suffered multiple pregnancy losses, she discovered the deep value of flow through art and other venues, and she began an epic journey to understand how it works and how to get more of it.
Josie recently gave a Tedx talk on art and the neuroscience of flow. She has artwork in the public collections of General Mills, UC Berkeley, The St Paul Regional Rail Authority, Minneapolis Public Schools and The Minneapolis/St Paul Airport. Lewis has a robust social media in Instagram, Facebook, and Pinterest, TikTok, and YouTube as @josielewisart with over 1.5 million unique followers. As of this writing, Lewis' videos have had more than 1 billion views. Her book, The New Color Mixing Companion, was released in 2018. She lives in the Twin Cities with her husband and daughter.