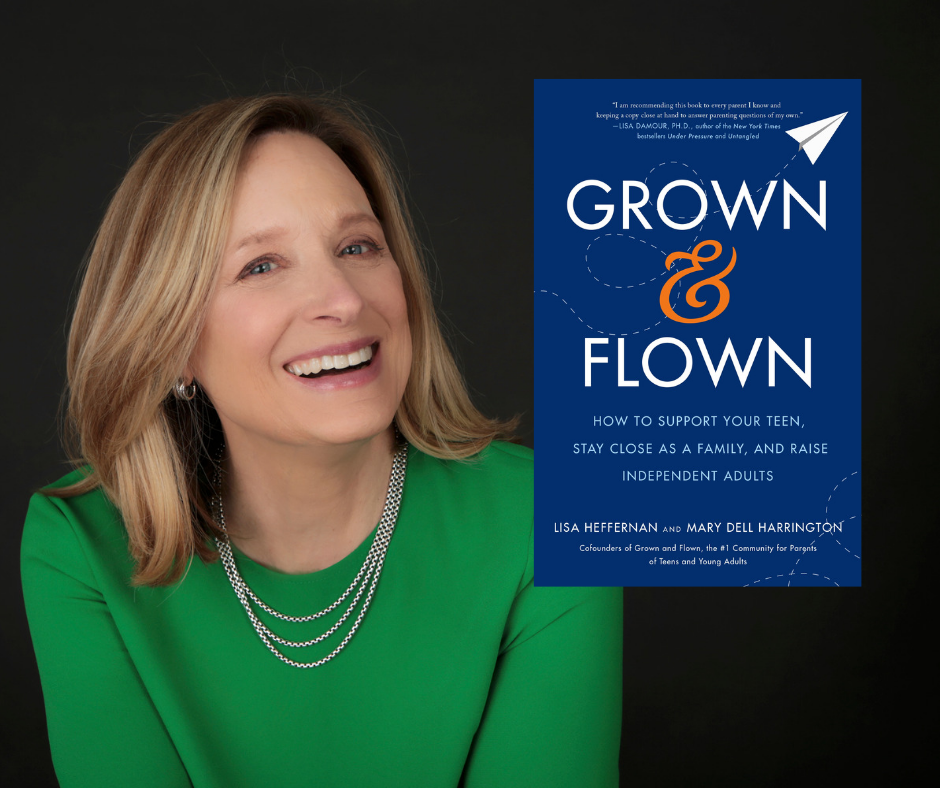 Join us as we welcome Mary Dell Harrington to ModernWell to talk about her and Lisa Heffernan's new book Grown and Flown: How to Support Your Teen, Stay Close as a Family and Raise Independent Adults. Jayne Haugen Olson, Editor in Chief of Mpls.St.Paul Magazine, will also be joining Mary Dell in the conversation - you won't want to miss this!
About Grown and Flown: The #1 site and brand for parents and teens, college students, and young adults. Content is updated daily with contributions from 500 writers that include parents, experts, physicians, student advisors, psychologists, and educators. You can find them at www.grownandflown.com (with an average of more than 2 million page views monthly), Facebook (385,000 followers), Instagram, Pinterest, Twitter or subscribe to their newsletter.
About Lisa Heffernan and Mary Dell Harrington: Lisa and Mary Dell are the co-founders of Grown and Flown, are writers, moms, and friends. They created Grown and Flown when each of their youngest kids were in high school and their oldest kids were in college. In their past incarnations, Mary Dell worked on television and media, and Lisa had a career that included Wall Street, politics, and writing. Lisa is a New York Times bestselling author of three books, including Goldman Sachs: The Culture of Success. They both live with their husbands in the New York City area, where they raised their families.
About Jayne Haugen Olson: Jayne is the editor-in-chief of Mpls.St.Paul Magazine, the leading lifestyle magazine in the Twin Cities and Senior Vice President of Owned Media for MSP Communications, publishers of Mpls.St.Paul Magazine and Twin Cities Business Magazine. A 20-year veteran of Mpls.St.Paul Magazine, Jayne has played a leadership role in the strategy and creation of editorial content, editorial-driven evevnts, and special supplements as a writer, editor and now editor-in-chief. In 2015, Jayne was named Best Content Director by The Content Council, an international organization.