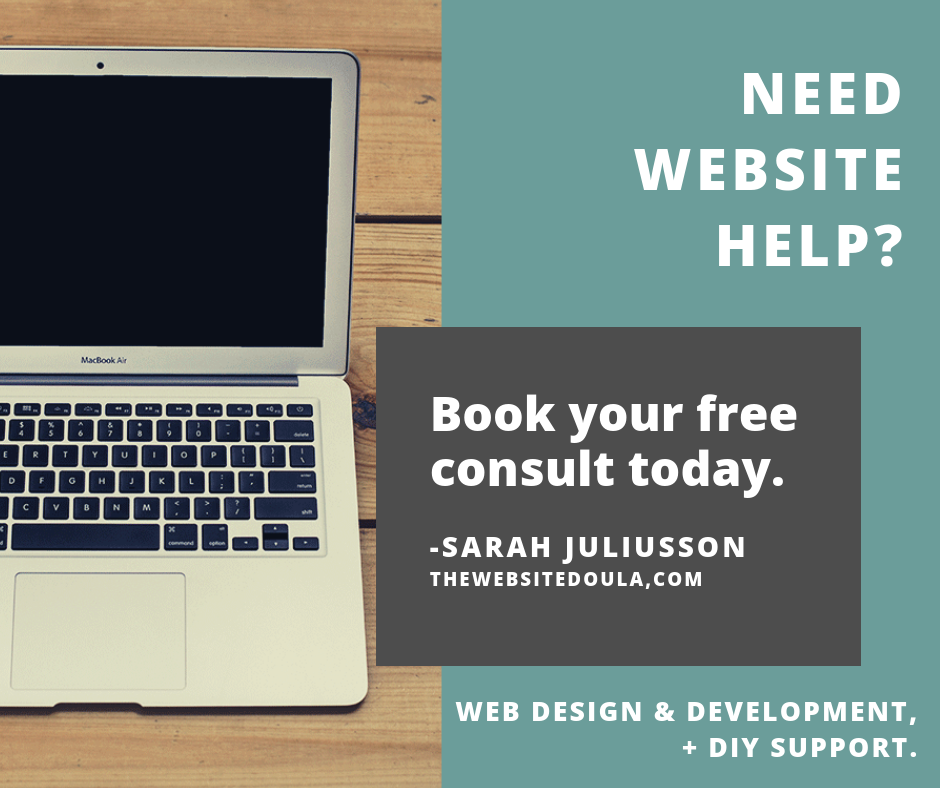 Need website help? Want to explore your options? Join Sarah Juliusson (aka The Website Doula) for a free website consult.
3rd Monday of every month from 2-3pm in the Conference Room at ModernWell!
Included in your ModernWell membership.
Get your ticket here and register for a 30 minute session at 2:00 or 2:30pm!