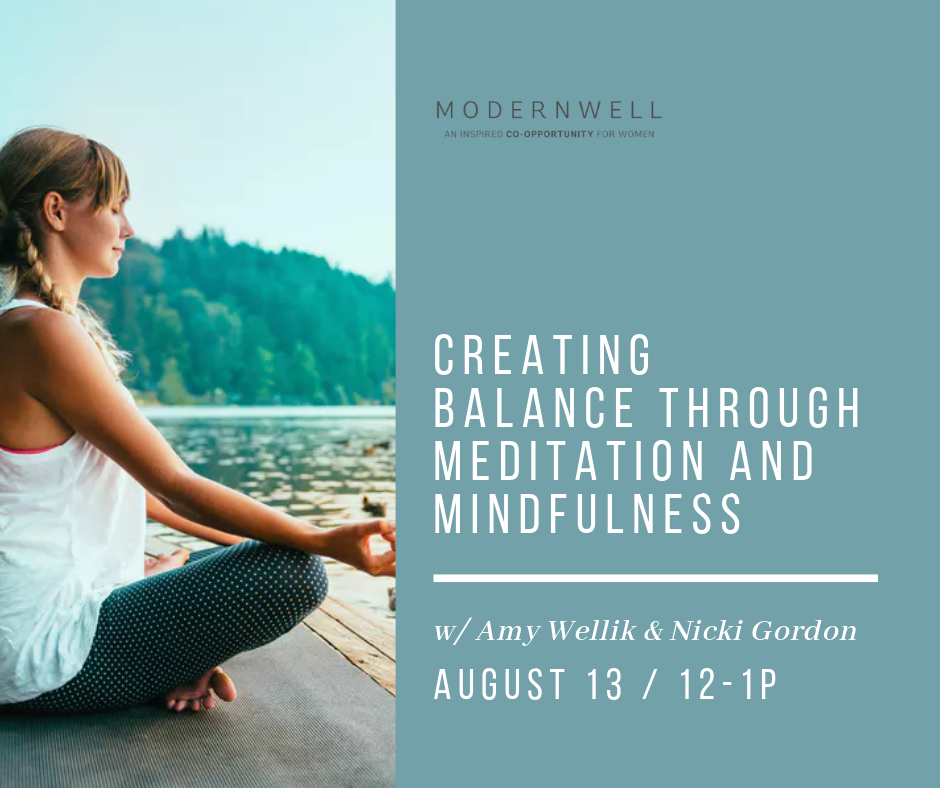 Beginners and experienced meditators, please join us to experience the benefits and techniques of mindfulness and meditation. This class will cover the research surrounding mindfulness and how shifting focus to the present moment results in a quieter mind, reduced stress and anxiety, and emotional balance and healing.
By learning to observe mind chatter, each person has the ability to return to a state of peace and stillness through breath work and meditation. Participants will learn simple techniques to incorporate mindfulness, meditation, and energy healing into their daily life. The class will conclude with a twenty minute guided group meditation, where participants can experience the ripple effect of peace when a group meditates together. We will conclude with an open Q&A.
About: Amy Wellik is the founder of Evolve Meditation and Mindfulness. She is a fitness professional with a masters degree in education. Her teaching experience varies from yoga and mindfulness, to team sports, and encompasses a wide range of ages and abilities. Amy has 25+ years of experience working in schools and senior living communities as an independent fitness consultant, coach, and teacher.
Nicki Gordon is a certified Energy Medicine Practitioner and Reiki Master. Through hands-on energy healing, Nicki works with each client's unique physical and subtle energy body to provide physical, emotional, and spiritual healing. Nicki also teaches meditation classes and leads group energy healing sessions.