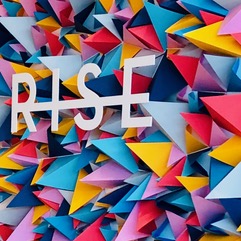 Rachel Hollis and Hollis + Co's visit to MSP as one of their cities on the RISE
Tour provided equal parts inspiration and action. Whether you made it
to all three days or missed it all (FOMO!), you're in luck because ModernWell is
setting aside July 31 to revisit the wellness day conversations and
workbook material from the day.
We're calling it RISExMinn Revisited and anyone interested can attend and
benefit from Rachel's real-world wisdom. Be prepared to eat (the da@$) salad
brought to us by Tao Natural Foods and dive into some conversation and
accountability around creating new wellness habits and round out our wellness
wheels. No worries if this sounds unfamiliar – we'll cover it all from the start so
you have a great foundation to apply RISE inspiration to real-life action.