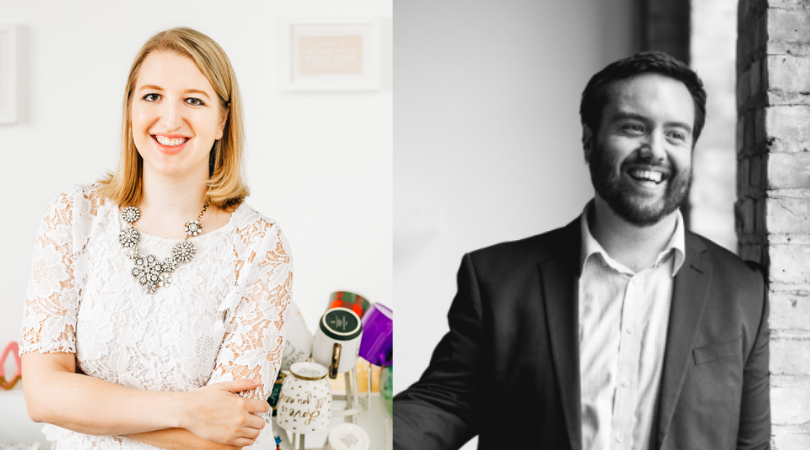 If you're considering podcasting, Ian and Jenna are here to equip you with the knowledge to get started! You'll learn about the different styles of podcasting, what to consider when crafting an episode, the equipment you'll need to get started, and how to promote your podcast once it's published. They will leave plenty of time for Q and A, too. So make sure your MacBook is charged and join us for this discussion on the exciting world of podcasting!
Ian Levitt spent spent 20 years in broadcasting prior to starting Studio Americana, a recording studio focused on podcast and audiobook production. As a husband and father, he has a deep appreciation for the value of time. Allowing his clients to save time on the technical aspects of podcasting is a major goal of Studio Americana. When he's not working or spending time with his family, you might find Ian cooking up a homebrew IPA in the backyard or brushing up on his Muy Thai boxing.
Jenna Redfield is a social media strategist and online community leader with an emphasis in Instagram for business. She has over 5 years of experience working in marketing and has created three businesses in that space. She owns and runs Twin Cities Collective LLC, which recently surpassed 14 thousand local followers interacting through Instagram and Facebook. At Studio Americana, she assists in online marketing efforts and business development. In her free time, she enjoys game nights with friends & loves to sing, create YouTube videos & spend too much time on her phone.