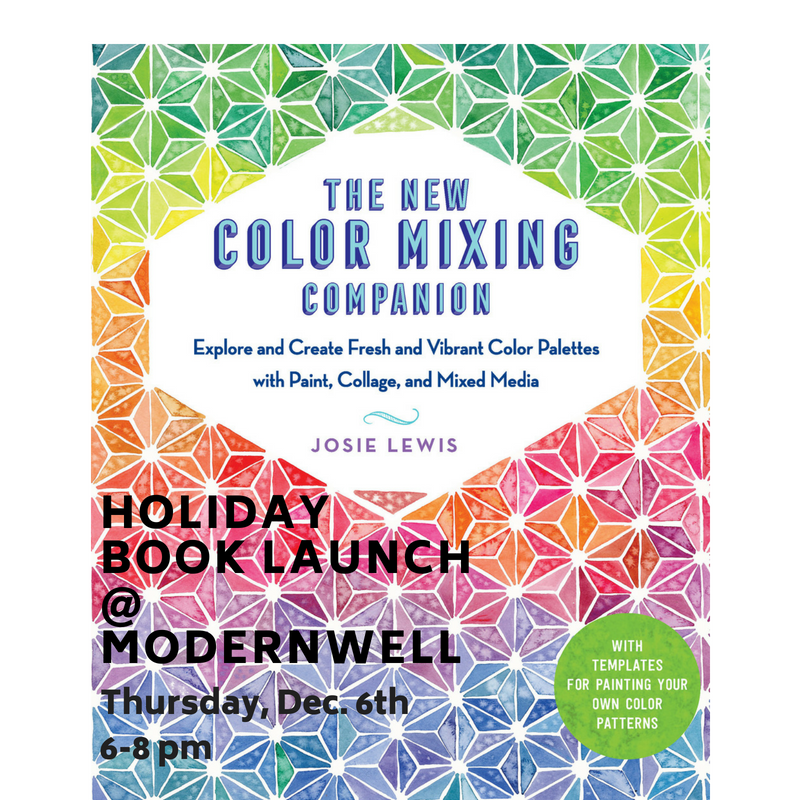 Josie Lewis is an artist working in Minnesota. Her current work spans many artistic media, including sculpture, painting, mixed media, and video. She has exhibited widely in the U.S. and has artwork in the public collections of Target Corporation, General Mills, UC Berkeley, The St Paul Regional Rail Authority, and Minneapolis Public Schools. Lewis has a robust social media in Instagram, Facebook, and YouTube as @josielewisart with over 300K unique followers. As of this writing, Lewis' videos have had more than 300 million views on social media. She lives in the Twin Cities with her husband and 5 year old daughter.
Josie's debut book The New Color Mixing Companion from Quarry Books, an imprint of The Quarto Group, publishes December 4th, 2018! Please join us to celebrate this exciting book launch of a beloved local artist and innovator! Meet Josie, enjoy creative snacks and beverages, and grab a copy or copies of her wonderful new book, hot off the press! A signed copy of Josie's book makes for the perfect holiday gift for friends and family!
Thursday, December 6th from 6:00-8:00 pm.