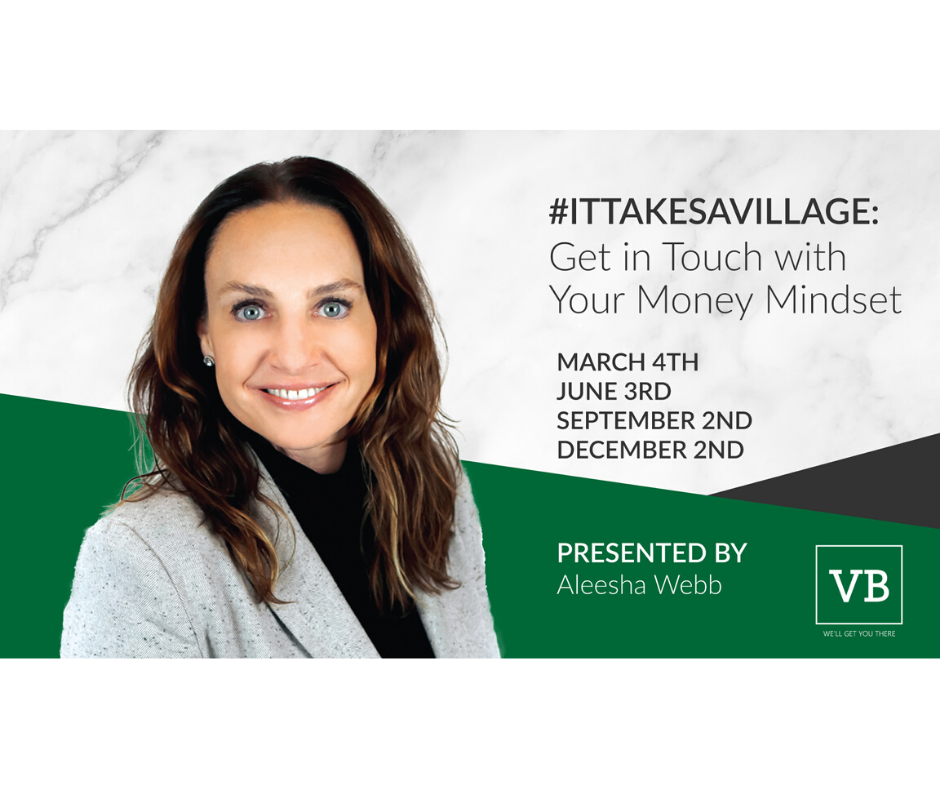 Balance Sheet. Income Statement. Cash Flow Statement. Your financial statements should not be scary to you. They should provide you with a map that makes your entrepreneurial journey easier to navigate through difficult times and exciting opportunities.
Join Village Bank President, Aleesha Webb, for #ItTakesAVillage: Get in Touch with Your Money Mindset to discuss what your financial statements can and should do for your business. Aleesha will walk step by step through how your numbers can affect your business's pivot plan. Get in touch with your money mindset!
Aleesha Webb – Village Bank President & Vice Chairwoman of the Board
At her core, Aleesha Webb is a village builder, continually striving to create life-long connections with her clients, customers and community. She adds true value to relationships by determining the right solutions for individual needs, watching out for their best interests, and offering authentic, high-touch customer service.
Aleesha's banking career spans over 25 years and began on the front lines of Village Bank. With plans to introduce new digital services and increase Village Bank's community presence and banking locations, Aleesha is on pace to change the future of community banking in Minnesota. While other community banks are being purchased by national banks, Aleesha is recommitting to Village Bank's mission of serving its communities, and focusing on economic stability. The deeply-rooted difference that makes Village Bank matter to all customers is the genuine community bank approach that comes from being family-owned and operated. Aleesha treasures her time with family, friends and her fellow Villagers!